Our team has been in the online marketing business for over 5 years. We use a process that helps build a companies brand, reputation and social presence at the same time we optimize the website. These are indicators and items the major search engines look for. Majestic Warrior is building a name and reputation on quality. We provide quality graphics work and quality content marketing. Our team focuses on building lasting properties for our clients which our customers have learned to love our products and services.
Shannon Adams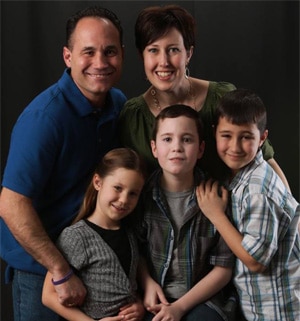 C.E.O.
---
I have been in SEO and online marketing for the past 6 years. I have a degree in Marketing and Management from the University of Phoenix. My moto is "Just Keep Swimming". My marketing and advertising career started by working at Dex Media as a Print and Online Advertising Consultant, then moved to Reach Local as an online media sales consultant. While there I started to build websites for clients and learned through solid on page optimization I was able to help them get to the first page of the major search engines. From there Majestic Warrior became a company providing clients results and helping them with their online marketing.
Online marketing has significantly changed over the last 4-5 years and has gotten better and more difficult. I have tested many different strategies to optimize websites and now utilize a process that is effective at helping your website gain more traffic and better rankings online. Our focus has been in local maps optimization, local SEO and brand marketing. As things keep changing we learn to adapt to those changes and we started offering PPC programs with our local SEO campaigns.
I believe if you are going to do something, then it should be done right. My team and I strive every day to achieve great results for our business and for our clients. We work hard to go through your website making sure your onpage optimization is correct, helping you strengthen your brand and drive traffic and rankings for your website. It is important you get high quality work done for both your onpage and offpage optimization. We look forward to the opportunity to be an important part of your marketing team.