At Majestic Warrior, one of our main goals is to bring you more customers, higher conversion rates, and more sales. But how are we going to accomplish these? The answer is simple: We will make YOUR website conversion-friendly to make the most of your resources. If we need to add some images, call to actions or just making sure your phone number is in the correct places, we will take care of it. We want to know what your goals and expectations are in order to help you align your marketing program with your business needs.
Define Your Marketing Goals
Conversions take place when your visitors take "desirable actions." These actions are anything that can help you achieve your goals. With this in mind, every unique business has UNIQUE GOALS. By being able to define what your goals are, you are also clear about what conversion means to you.
For instance, a conversion doesn't always have to be an actual sale. It can be in other forms: when a user fills up a form, subscribes to your newsletter, registers as a member on your site, enlists in your event, and so on. All of these do not directly give you a monetary transaction, but are actions that will eventually lead to that end goal. You can measure your conversion rate by dividing the total conversions by the total visitors in a certain time frame.
Making Your Website Accessible & User Friendly
It is important to have a website that is designed to convert visitors into new customers with a proper call to action. To optimize your conversions, OUR goal is to make it EASY for your customers to CONVERT while on your website. They want everything to be handed to them. They want to find whatever it is that they need with minimal effort and in less time. You need to cater to this need. Our role is making sure that you become successful in giving precise information right away. We will take steps to have your site load quickly without any unnecessary distractions, because these can lead to lost conversions.
Where Is Your Phone #
Most large organizations such as Wells Fargo or Cox Communications you have to hunt around the website to obtain a phone number to call them. When in many cases all a customer wants is to call the business. This may work for many huge organizations, but for most small to medium sized businesses it is crucial to have your phone number at the top of the page. We have found the best placement of your contact information is in the top right hand portion of the website.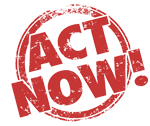 Your Website should be accurate, self-explanatory, and assertive
Your website must have ZERO unclear messages, ambiguities, or any instances that may warrant guesswork for your visitors. They should be able to take one look at your site (and all its pages) and find the information they need. In case the information isn't instantly there, they should be able to quickly and easily navigate the site to achieve that information.
How We Help to Achieve This
We are here to provide a "guide" for your visitors throughout their entire user experience. We will take measures to ensure that their time on the site is as effortless as possible, from start to finish.
We will help you make them UNDERSTAND what it is that you are selling, and — more importantly — why it is better than what the competitors are selling. We will make their experience seamless, from browsing through your offerings until they complete a purchase or an action at the end.
Give Your Visitors What They Want
It's plain and simple. Every element of your website must be centered around your customers, and in an effective manner. From messaging to navigation to calls to action, customers must be satisfied with their experience.
Providing them with the right information in the right places (on your website) at the right time can help improve sales proactively. Plus, they will appreciate having such a convenient experience on your site.
They can become returning customers in the long run, and may even refer you to their network of friends and relatives.
What We Do:
We will modify your web design to include straightforward registration (and log-in) processes, simple checkout procedures, easy and helpful comparisons of products or services, and a feature providing detailed information on your business.
It will also serve you well to have a dedicated area on your site where they can view REAL, UNBIASED testimonials or reviews from previous customers.
We will help you place appropriate links to relevant or related information, quick links to FAQs, as well as your business' official contact information.
All of these principles matter when it comes to your visitors' purchasing and shopping decisions. By making sure that your website is conversion-friendly, you get better conversion rates, retain your customers, make more sales, and ultimately bring in more business for your enterprise to flourish and grow.