Consumers are becoming even more educated every single day. With the internet at their fingertips consumers are able to look up information, share information socially, read and write reviews about businesses within minutes.This illustrates the importance for business to start caring about their reputation, start caring about their customers and build a successful brand online. Sharing of positive or negative reviews has become so much easier over the last decade due to the high usage of social media and review websites. Below are some staggering numbers on how reviews can effect you obtaining new clients from your online marketing campaigns.
What is Reputation Management
Reputation management is the practice of attempting to shape public perception of a person or organization by influencing information about that entity, primarily online. The trustworthiness of a company is one thing that is earned with many different customer experiences. However it takes relatively very little time for the same to become ruined and lost. The trustworthiness of a company needs to be managed effectively so the reputation of the business remains intact for future years. The reputation of a small business and the reviews they receive can make or break obtaining new customers. Our goal is to help you promote positive reviews and publish them on other platforms to promote your 4 or 5 star reputation.
Protect Your Reputation
In today`s competitive environment, it is important to protect your company's image. It requires a lot of effort and energy to build a strong reputation in the market for your company. The level of competition is intense and there's a good possibility that every positive or negative comment can affect your business. It may be your nearest business competitor or other people; you need to have the best plan to counter such scenarios. We can help you combat negative reviews and promote positive reviews using our platform. Your job is to provide your customer/client an exceptional and positive experience to help get these great reviews.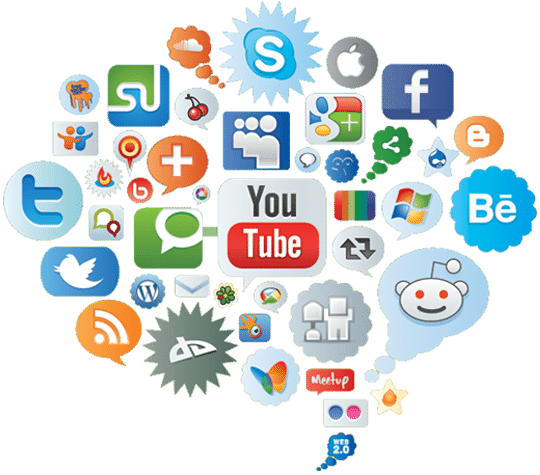 Important Facts That Can Impact Your Online Reputation
81% of people use consumer reviews in their purchase decisions. [Nielsen via BizReport]
90% of online consumers trust recommendations from people they know; 70% trust unknown users, 27% trust experts, 14% trust advertising, 8% trust celebrities. [Erik Qualman, Socialnomics, via Search Engine People]
92% have more confidence in information found online than they do in anything from a sales clerk or other source. [Source: Wall Street Journal, via Search Engine People, July 2010]
88% of consumers say they trust online reviews as much as personal recommendations (vs. 79% in 2013) [Search Engine Land]
51% of consumers use the Internet even before making a purchase in shops. [Source: Verdict Research, via Search Engine People]
Why Reputation Management is Essential
Reputation management services are essential for a small business to build a positive brand image online. Any bad reviews regarding your services or products will certainly hamper the look of your business. Online reputation management services we provide can help you push down negative reviews/comments and help promote 4 and 5 star reviews. This is the beginning of our process to create an excellent online image regarding your business. We are able to provide you with a weekly reports highlighting any new reviews, positive or negative on major review sites such as Yelp, City Search, Dex Knows, Insider Pages, Merchant Circle, Google & Yahoo.
There are many company's offering Reputation Management, that is why choosing Majestic Warrior to handle this for you is so important. Having your online reputation managed is important and we will provide you with weekly reports pulling any new additional reviews online. Majestic Warrior takes this one step further than most company's. We set up a system that will enable you to get more reviews by your current customers, distribute those reviews to your online social channels to help with content marketing, social media marketing and building your brand. As we accumulate these reviews, we will also have the ability to have the reviews from actual customers displayed on your website, which helps in building trust with potential new buyers. At the same time this will help your business rank higher in Google Maps for your city and related industry. If you want to look into building a 4-5 Star brand image online, contact us today and see what we can do for you.
Why Choose Our Reputation Platform?
Reviews are collected via customized landing page, widget and email
Different positive vs. negative feedback flow
Backlink Building to All Citations
Focuses reviews on major review sites (Google, Facebook, Yelp etc.) rather than internally
Targets major, minor and industry-specific review sites
Guides customers with clear instructions and conversion triggers
Automated sending, follow-ups, removal
Shareable review request
SMS messaging to ensure reviewers respond
Email signatures that extend the call-to-action
Monitors third-party review sites for new reviews
Alerts include review info and link for response
Includes major, minor and industry-specific sites
Auto-shares positive reviews to social media
Auto-publishes positive reviews to your website
Embeddable aggregate rating with rich-snippet markup
Includes reviews gathered from around the Web
PDF and web-based performance/trend reports
Aggregate reports for large, multi-location businesses
Reports sent automatically on any schedule you want
Review Site Integrations & Monitoring
Specialty Review Niches:
Social Media
Auto
Dentistry
Education & School
Elder Care
Healthcare
Home Services
Lawyer
Moving & Movers
Pet Services
Property & Rentals
Real Estate
Restaurant & Dining
Salons & Beauty
Travel & Hospitality
Weddings
Pricing - What Does Our Reputation Management/Marketing Cost
1 Location
$100/Month per Location
Suitable For
Local businesses with 1 location or few locations and only want reputation marketing services
Maps Optimization Client
$0 Included
Existing Maps Optimization Discount
This discount is for current maps optimization and is on a per location basis as well.
**This is a month to month program
**There is no contract required