Welcome to Majestic Warrior Web Design and thank you for considering us for your web design project. You will find that we are the right choice for your next website project. If you are looking for a custom website design, template design, landing page or even a micro site, we can tailor a design to your target market and niche. Web design is not just about creating a visually appealing website that looks nice, but it needs to effectively represent your company and your message. When we design or a re-design a website, we put an emphasis on your brand and services you are providing. Your brand and unique selling proposition is what helps your company stand out among your competitors. This also helps you convert more visitors into customers with a clear and proper call to action.
Web Design Services
We provide affordable website design solutions that are visually appealing and designed to help you convert more visitors into customers. As part of our affordable solutions we look for opportunities to increase your websites productivity.
Our design team can design a themed based website that is optimized or a customized website solution. We can fit your needs and make sure you get what you need and want with our designs.
Responsive Website Design Services
All of our new sites, no matter what the coding platform used, is designed to be responsive and work on any device your customers may be using. Having a website that works on all devices and platforms has the ability to keep users on your website longer and with the right call to action turn website visitors into new customers.
Google has made it very clear that responsive websites are the way to not only rank better in the major search engines, but also helps with creating a positive user experience. If you want to get a responsive website created or make your existing website responsive, contact Majestic Warrior today!
Optimized Website Design
Our sites are designed to be friendly for both visitors and search engines. We use the most recent on page optimization friendly techniques to design your website. People who come to your website want easy to read web pages and not a complicated website to navigate.
We use the best on-page optimization techniques to helps your website not only rank better, but also attract more visitors and new potential customers to learn about your company's product and service message.

What separates us from many of our competitors?
When we design a custom website or a template website our end goals are creating an aesthetically appealing website, that is easy to navigate, highlights the most important silos of your business, creates a positive user experience and is search engine friendly. There is a lot to be said about a search engine optimized website that can help you with all the rest of your online marketing campaigns from Search Engine Optimization, Pay Per Click and Maps Optimization. Recent changes with Google only displays about 55-60 characters of your page title tag and about 160 characters for your page description. We also create a good interlinking structure of your website to provide a consistent flow from one page to another. These are just a few areas that help enhance your websites on page optimization. We have designed sites for home improvement, medical, legal, auto, education and jewelry. These are some of our focus areas, but we can design in any industry.
Your website is your first impression or digital handshake with a potential new customer. You want to make a good impression right away with them. Our team understands proper layout of a website in order to convert that traffic into new clients for your business.
One of the more important aspects of web design that is overlooked by many developers is proper planning of categories or silos for your website. Every single business has several key core silos for their business and when your website is being designed, it is important to understand these silos in order to create a entire silo website which will make your site more authoritative.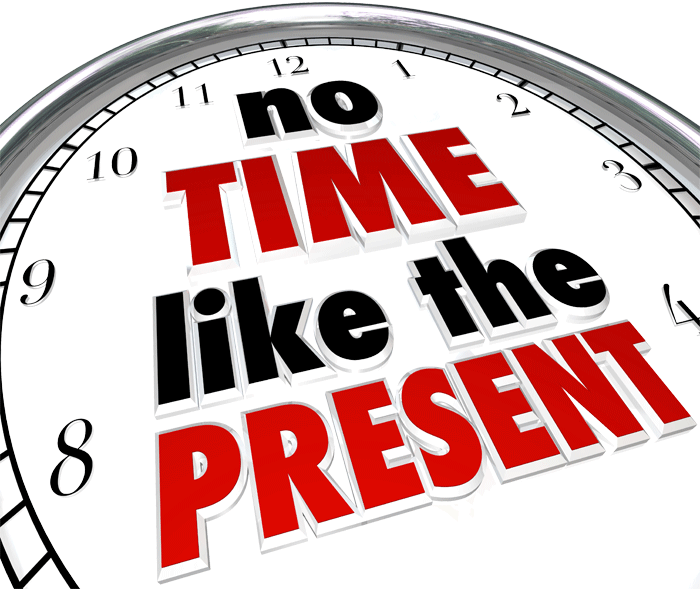 Web Design Do's
Create a solid page structure – this helps users to be able to scan and read your webpage effectively and in a timely manner
Consistent Page Structure – Keep a consistent internal page structure/layout between pages
1 Page 1 Topic – Keep the page flowing and focus on 1 topic of the page. There can be subtopics, but subtopics are used to re-inforce the main topic
Navigation – Have an easy to understand navigation menu that discusses important topics/services the user may need
Name, Address, Phone # (NAP) – Display your name, address and phone number several places through out the website. Especially in the top right hand corner of each page.
Call to Action – Use a clear call to action to get visitors to convert into customers when they are on your website.
Brand – Highlight your brand and your message through out your content and webpages
Color Scheme – Choose a color scheme that works for your target audience. For example – Medical websites usually requires a softer more elegant color scheme and a plumber or attorney may use darker and more bold colors.
Areas To Avoid When Designing a Website
Avoid Music and Auto Play Videos – Unexpected music/sound spewing forth from ones PC can be very annoying and potentially cause problems.
Avoid Blocks of Content – Don't write huge blocks of content that are not broken up with headings, images or spaces to keep the visitor engaged.
Don't Keyword Stuff – There is no reason to repeat your target keywords over and over again. There is no value to a visitor to see keywords in a page repeated over and over again. Like webs design Phoenix, web design Scottsdale etc.
Avoid Too Many Colors – Keep your color scheme simple with a few colors to highlight specific areas of your website.
Avoid Unclear Messages – Make sure your message is clear. We provide web design and want to design you a new affordable website that is responsive and will help you gain more customers.
Check Out Our Web Design Portfolio
Website Design Timeline & Steps
Planning

We need to understand what your needs are, what type of websites you like and we need to know about your products and services. We need to get a full scope of how you want your website to look and function.

MockUp

Before we start to create your website, we create a photo shop (jpg) of what your potential new website will look like. We want to make sure you and our team have the correct expectations when designing your new website.

Design

We start to design your website and creating your new masterpiece. Items we are working on are: home page design/layout, internal page design/layout, your silo structure, contact us page and setting up your blog.

Changes

After we have finished the design of your new website in a test environment, we consult with you and then we go through 2 rounds of changes. Most websites we work on will have some changes that you want or need.

Deployment

Once we have gone through the 2 rounds of changes and final payment is made, we upload your new website to your hosting company, check and make sure everything is converted properly and do some functional testing. The entire process can take a few days to 4 months depending on the size and customization of your website.
Affordable Web Design to Fit Any Budget
We can design many different types of websites to fit your budget. If you want an inexpensive website or an elaborate and detailed website like Majestic Warrior, we can help you. You just need to let us know what you are looking for. We are experienced web developers that have the ability to design whatever you are looking for. All of our sites will be:
Responsive - Mobile Friendly
Optimized for Search Engines
We can write the content (extra fee) or you can
Organized
We lean towards classy elegant designs, but sometimes we get a client that just wants a cheap website, we can do that for you as well.
Important Items
- All sites we create will include a blog page
- All sites we create will be responsive & optimized
- Web Page Content needs to be supplied by the client, if we are supplying the content we charge $40 per page
- Semi-Custom sites include a lot more images, graphics, banners and website animation
- Hosting is not included and the client provides hosting. We can provide premium hosting options
- 10 Page websites or more and semi-custom sites require more time to build
- If you want a full custom website, contact us to learn more about cost and options
- Semi-Custom websites and custom sites will include a mock-up
- Client needs to supply their logo, if we need to design a logo there is an extra cost associated