Majestic Warrior Launches Pawn Shop Marketing Business Specialization
March 29, 2017


The Ultimate List Of Local SEO Citations You Will Need
May 31, 2017
Thank You Very Much to All Who Contributed To Make This Happen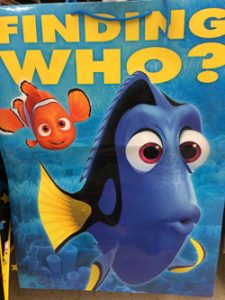 A wish is a hope for something that is not easily attainable; to want something that cannot or probably will not happen. Not many people get a wish granted in their lifetime but our son was chosen to have his wish granted. Our son Cameron has uncontrolled seizures, autism, developmental delays, chromosome deletions and is non-verbal. He is one of the happiest children you will ever meet especially considering all he has gone through. He is not able to control his body but one thing he can control and loves is watching clips of his favorite movies on you tube. For the last ten years Finding Nemo and Toy Story have been in the top favorites. His other love is being in the water, even learning how to swim before he could walk. So when we were asked what we thought his wish would be if he could speak it was easy. Cameron's wish would be to "Find Nemo". So with the help of Make A Wish Arizona and their staff Danica, Marissa and Dana we set off on a journey to "Find Nemo".  We went to Orlando, Fl and stayed at Give Kids The World Village. Everything was taken care of and set up by Make A Wish Arizona just for us. Thank you Danica, Marissa and Dana so much for your hard work getting to know Cameron and making his wish come true.
Our sendoff party was at The World Wildlife Zoo ending with dinner at Dillon's BBQ in Litchfield Park, AZ. We had a great time with train rides at The World Wildlife ZOO, seeing the many animals and even getting to touch an ostrich egg. We ended our evening getting to walk through the aquariums where we got see many species of fish and even feed the stingrays. Afterwards we walked over to Dillon's were we enjoyed a delicious dinner with seats that made us feel like we were eating underwater. Thank you World Wildlife Zoo and Dillon's for making our send off party a huge success!
A few days later we were off to Kissimmee, Fl to embark on our adventure. We were picked up by a limo, which the kids absolutely loved, even the adults. When we got to the airport the Southwest Airlines representatives were waiting for us, helped us with our luggage and walked us all the way up to the gate. Cameron being medically complicated required us to have an entire carryon bag dedicated to his medications and other medical needs. We were pleasantly shocked and surprised with how easy and seamless the staff from TSA and SkyHarbor made the process of getting through security. Being nervous as to how Cameron was going to do on the plane this was a big relief, the last hurdle we had to overcome before the plane ride.
This was Cameron's first time on a plane which included a trip to the cockpit and getting to meet and even sit in the pilot's chair. He did surprisingly amazing. When we arrived in Florida we were greeted by staff from Give Kids the World Village and family that lives there. The staff escorted us to our car rental and made sure we had all we needed to be able to find our new home away from home for the next several days. When we arrived at the village our villa was decked out in Finding Nemo decorations including seaweed, wall decals throughout, a Nemo wall clock and other Nemo goodies. The staff went above and beyond. Thank you for giving us first class treatment!
Give Kids The World
Friends of ours who are Alumni said how they wish they spent more time at Give Kids The World when they stayed there so we decided our first day we would just stay and enjoy all they have to offer. There were so many things to do at Give Kids the World Village the day just flew by! The day was great and relaxing with lots of ice cream, tattoos, swimming, arcade games, carousel rides, petting a sleuth, celebrating Halloween and meeting Disney characters. This is just to mention a few of the things we did without even getting in a car. Did I mention ice cream available at 7:30am? Our villa was a perfect fit for our needs and the village had anything we could hope for. We were so spoiled and it was great! Every night was a new theme with decorations filling the village and goodies dropped off each morning for the children. For the first time in our lives as a family we were able to let down our guard and didn't have to explain or apologize for holding up the line or feel like we were inconveniencing other attraction visitors. We were with a group of our peers all of whom were in some sort of similar situation. The staff members were so kind, understanding and helpful. They not only interacted with the kids but went out of their way to make sure the parents were relaxing and being taken care of too. We want to thank the staff, volunteers and sponsors that donate to Give Kids the World for all their hard work in making each family's stay truly magical.
Epcot
Tuesday we had a few delays as Aurora got sick and Cameron had some tummy issues in the morning. We got a very late start to the day ending up at Epcot Center late in the afternoon to go to "The Seas with Nemo & Friends". We found out quickly that we were not at Give Kids the World Village. I guess at some point we had to go back into the real world. We made the mistake of going to our first park at the end of the day when other people who had been at parks all day were showing signs of wear. On top of 2 kids not feeling good and some grumpy attraction seekers around us, it made the Epcot visit a little challenging. We did enjoy "The Seas with Nemo" once we made it inside and we were successful in finding Nemo! There is a lot to see and do at Epcot, but with it already being the evening and trying to give plenty of time to the areas that interest Cameron, we did not get to venture around Epcot.
Discovery Cove
Wednesday we decided to make it a low key morning and let the kids go horseback riding at Give Kids The World. Cameron had been having rough mornings with nausea, but once we got past it, we had an amazing day at Discovery Cove. This place was an awesome adventure, we are so glad we got to go to. Attendance is capped at 1300 people in the park each day, so it is not as crowded as other parks. The staff and environment had a similar feeling to Give Kids The World, so friendly and personable which we thoroughly enjoyed. With so much to see and do we quickly got acclimated with the layout and set out exploring. Having limitations on the activities we can all do as a group we broke into smaller groups. My middle son and wife decided to do the SeaVenture which was spectacular. While they were walking with the fish, one of the park managers realized we were a "Make A Wish" family and set up a private meet and greet for us with some of the parks sea creatures since Cameron and our youngest daughter were not able to participate in the SeaVenture. We all enjoyed the meet and greet where we were able to touch, feed and learn about some of the sea life. Having so much fun we didn't realize the time and ended up missing lunch. As we were standing around confused trying to figure out where to get something to eat we asked a passing kitchen staff member for recommendations. After disappearing for a few moments he came out with one of the chefs who said "What do you like? Let me see what I can whip up for you guys". She and another staff member, after a short period of time, came out with several plates of delicious food that they were able to prepare for us. The way we were treated was completely unexpected and truly awesome.
Cameron loved swimming in the water at Discovery Cove! We almost forgot just how much he enjoys visiting the beach and this is the closest he has been to one in over 3 years because of health issues. He ran right in all smiles. Besides the beach another favorite was the river. We all loved floating down it together. We had a great time at Discovery Cove and it was one of the best park days we had. Thank you to the staff members at Discovery Cove for making it a day to remember and going out of your way to take care of us. If we make it back to Orlando, FL for another vacation, you are on our list to visit again as Cameron loved our day at Discovery Cove.
Animal Kingdom & Art of Animation Resort
Thursday we were off to a running start trying to make the most of our time as the week was coming to an end. We decided to visit Animal Kingdom before going swimming and finding Nemo at the Art of Animation Resort. We had a great time at Animal Kingdom. The kids really enjoyed seeing the "Its Tough to Be a Bug" show, going on rides, collecting penny press coins and trading Pins with staff members. Dana our Wish Coordinator with Make A Wish Arizona worked magic and made arrangements with Joe, the recreations manager, at Art of Animation Resort for us to come swim in their Nemo pool that afternoon. This gave us, of course, another attempt to "Find Nemo". Upon arriving at the resort we met with Joe and were blown away on how accommodating the staff members were at "The Art of Animation". As we were getting ready, they gave us goggles, swim toys, towels, souvenirs cups and set us up for the rest of our evening inviting us to dinner and join any of the activities the resort had to offer. After getting all situated with anything we could need several of the staff members/life guards came and jumped in the pool with us to play. Everyone had a blast!!! Before turning into fish ourselves we toweled off and went to make some tie die Mickey shirts under the watchful supervision of seagulls randomly calling out Mine! Mine! Mine! Of course Cameron's was Nemo colored. We all enjoyed our visit to the Art of Animation Resort. Everyone went above and beyond what we expected; after all we were just hoping to swim in the pool. This is a beautiful hotel and the Nemo inspired pool with giant set pieces of the movies favorite characters were a sight to see. We are so thankful they let us come and swim for the afternoon. After all how could you be on a quest to find Nemo and not stop at The Art of Animation Resort. Not only did we find Nemo but we found all his friendstoo. A special bonus we got to see the ocean through Nemo's eyes being that everything was proportioned in size as how Nemo saw it. Thanks again for a fun afternoon and evening. This would be a great place to stay with lots of entertainment and things to do.
Magic Kingdom & SeaWorld
On our last day to "Find Nemo" we gave it our all. Besides loving Nemo Cameron also loves Toy Story so we decided to go to The Magic Kingdom. It was a bit chilly that morning but we decided to take the ferry over to the Magic Kingdom. We were glad we had a Nemo hat that Michelle with Snuggle Me Crochet made just for Cameron before our trip. It was so cold we talked about finding sweatshirts to snuggle with. Before we could make it into a store to get them it already started to warm up so off we went to explore the Magic Kingdom. It was a fun adventure as we tried to navigate our way around going on rides along the way. After trading more pins, getting some pirate paraphernalia and grub we found our way over to the Buzz Lightyear's Space Ranger Spin. We even had a pleasant run in with one of the lifeguards we got to swim with at the Art of Animation Resort earlier in the week getting off the ride. Mid way through the day we decided to take a break and go to SeaWorld for a few hours where we got to spend time with some of our family that we haven't gotten to see in a while.  The kids loved the rides, games, playground and spending time with their cousin. And as you probably have already guessed we found Nemo again. After a tearful goodbye we decided to brave the crowds again at Magic Kingdom to see some princesses and fireworks. The firework show was spectacular; all the kids had this look of awe and wonder on their faces. It was a little crowded of course, but we were glad we got to see it. After the fireworks we decided to see a few more attractions and visit the princesses for our daughter. With everyone tired and the clock being close to midnight, which was later than we saw all week, we all felt like we were about to turn into pumpkins and it was time to go home.
Before leaving Give Kids The World Saturday, we went to find Cameron's star in The Castle of Miracles that Stellar the Star Fairy hung the night before in the tower. We also visited the Pillow Tree which grew three pillows for the kids to take home with us. Of course we also had to stop for ice cream again, ride the carousel a few times and visit a few other favorite places before we left. We had an amazing time with many wonderful memories and were sad to go home. We were able to find Nemo in quite a few places as he seems to have figured out how to travel across land as well as the ocean. Cameron may not be able to tell us with words how much he enjoyed this special trip but his smiles, extra kisses and singing shouted volumes. He also had record low seizures while we were in Florida including a day that he was seizure free during the day which I don't remember happening before. The whole experience was priceless! Give Kids The World Village is such a special place. We know we can't come back and stay, but if this ever opened up as an option, we would save up and love to come back and stay there. Everyone there understood each family's special needs and really went the extra mile to make it relaxing and enjoyable. We were able to take home the decals off the walls of our villa from our stay at Give Kids The World. Cameron now sleeps with the fishes as he has a submarine view of Nemo and his friends. It took us a little while to put all the decals up, but they look as great in his room as they did in our villa! Again we want to thank Make A Wish Arizona for making this happen! We want to thank all the sponsors, contributors and volunteers that made our trip possible. This was truly an incredible experience that far surpassed anything we could have imagined. We are so grateful to receive such a blessing. A huge thanks to everyone involved for an amazing time!  Everyone was awesome to work with and helped make this a dream vacation we will never forget.
Thank you again from the Adams Family and Majestic Warrior, we had an amazing adventure.
#givekidstheworld, #MakeAWishArizona, #seaworld, #discoverycove, #magickingdom