When launching an internet marketing campaign or simply promoting content from your website, one of the primary goals is for the website to appear in the top results list in various search engines. In this way, you can drive more website traffic or turn those visitors into actual customers for the products and/or services that you offer.
Branded Keywords for Search Engine Optimization (SEO)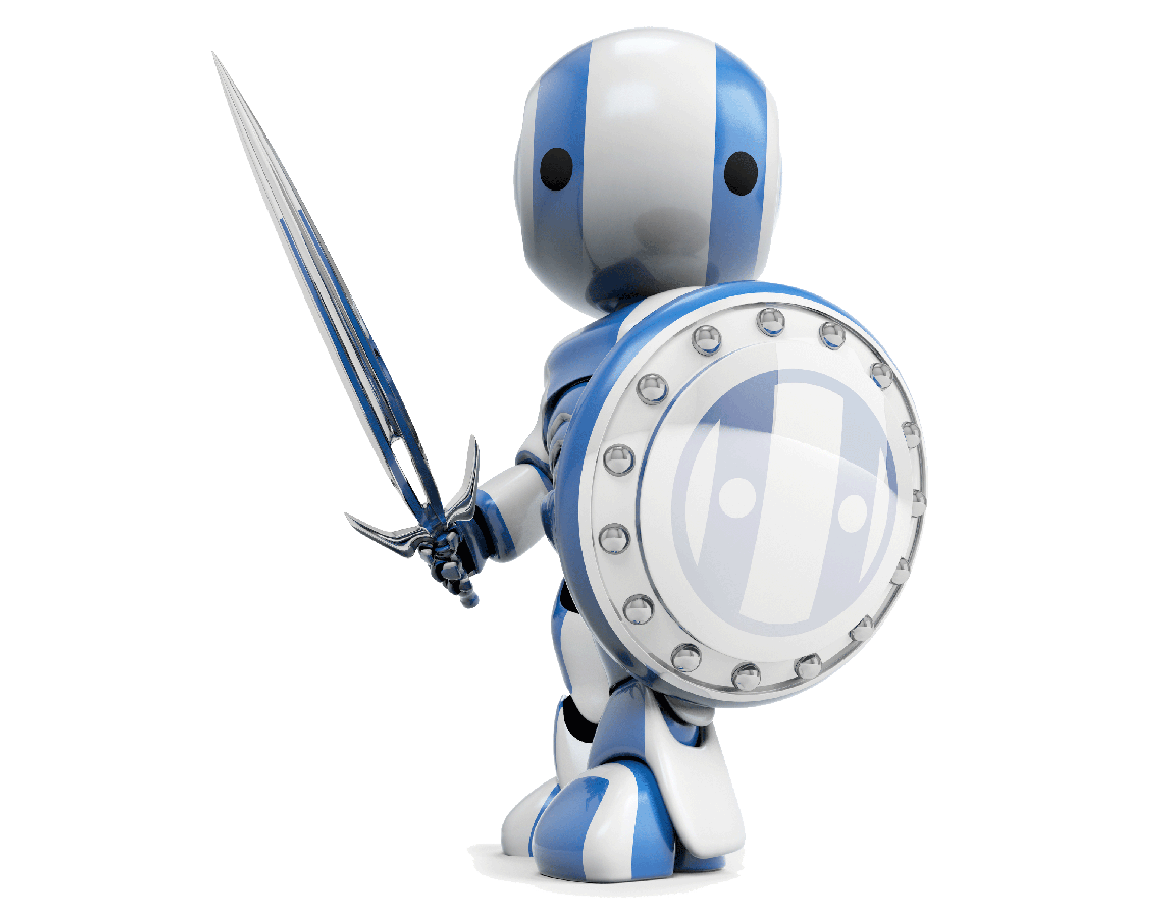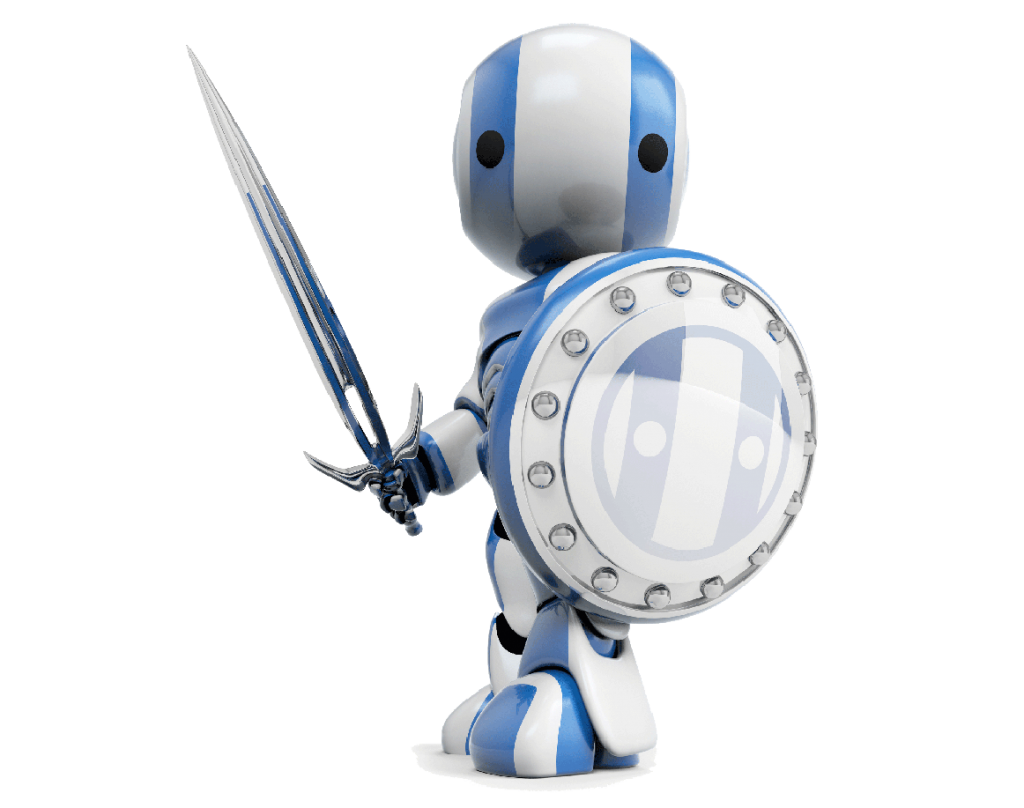 Basically, you are targeting local search engine optimization for your website. One of the easiest & safest ways you can do this is to utilize branded keyword anchor text.
Branded keywords are the particular words or terms that users may type in search engines when they look for your site or your products and services. These include your brand name, website name, variations of your name or any other property that may direct them to your site.
This means the user has already heard about you and they are trying to look for you using Google, Yahoo or Bing. Thus, the use of branded keywords may serve you several advantages:
Branded keywords provide you one of the easiest means to rank for a particular search/query result. Unlike generic keywords, your unique company name or brand name sets you aside from your competitors on the same niche.
Investing/bidding on branded keywords may incur relatively lower advertisement costs since it is already specifically relevant to your company name.
Thus, branded keywords can vitally lead people to your site – without having to allocate much more funds from your campaign budget.
Backlinks – Quality & Quantity
Meanwhile, another factor that also influences search rankings is the number of backlinks a particular website has. These are simply the links from other websites, pages, directories, press releases or any other medium on the internet that directs visitors to your website. It's not just about how many backlinks you have, but also the quality of the backlinks that matter for today's SEO standards. (We will dive deeper into this with much more detail on another post)
Types of Links You Want to Acquire:
Niche Related
Authoritative Links
Trusted Links
Seed Site Links
Some examples of high quality niche related links using our website as an example (these are also authoritative and trusted sites):
These serve as one of the main indicators that search engines use to interpret your content to be relevant to a particular search query. In turn, the more backlinks you have may also mean the more 'votes' you have from different websites.
These websites may be in a way, referring to or recommending you because of the quality of your content, the credibility of your site, and etc.
Incorporating Anchor Texts in Backlinks
One way to create backlinks is through the use of anchor texts. Anchor text is simply the visible text that is present in a given hyperlink.
Since backlinks are used as an important basis for the relevance of your website to a particular search query, the anchor texts should be also able to provide contextual information of the link's destination.
Thus, it may be useful to use branded anchor text backlinks or branded mixed with a keyword phrase.
However, it is important to note that the basis of backlinks as indicators for search rankings do not only refer to the plain numbers of websites pointing to your page. It is also rather influenced by the popularity and the credibility as well of those sites that refer you among many other factors.
What are Branded Links and how they can help in SEO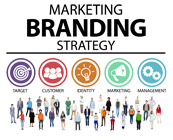 Branded links are essentially a directory or url that was created out of the brand name or any related term that can be associated to the name of your company, the content that you share, and etc.
The use of branded links is also beneficial for but not limited to the following reasons:
They are shorter and easier to read and thus, are easier to remember.
Unlike simple shortened links, branded links make you unique.
Since it incorporates brand name, it thus gives your brand more exposure and gives users an idea of the content that you share.
They are a safer backlink anchor text to your website (Google has stressed the importance your brand should be)
How to Create and Use Branded Links
When using branded links, it is important that you do not only formulate a link that incorporates your brand or website name. Make them as short and relevant as possible to the content that you are trying to present or the product that you promote.
There are services or tools, which you can use to shorten your links. (bitly.com, Goo.gl are 2 that are among our favorites to use) (You can also do some Ninja stuff using 301 redirects from these link shortener services)
For branded links, it is especially convenient to use custom or branded domains that you can acquire for a low cost.
For example, the most popular companies have their custom domains as shown:
www.fb.com for www.Facebook.com has www.fb.com
www.Amzn.com for www.amazon.com
The latter are not really different websites, but clicking on or typing those will still redirect you to the original website.
Keep in mind that the domain extension doesn't necessarily have to be .com. It can be everything that you can incorporate to your brand name. For example, pepsi.com uses pep.si as one of their branded links.
So basically, you create lists or particular keywords which you can use for your branded links, use a link shortener tool or service, choose and acquire a custom domain, and share these links to your different communication channels.
Backlinks and Link Profile
All of these backlinks then are what that make up your backlink anchor text profile, which is also known as your link profile.
When you create a backlink, this is indexed by Google and places it into a database (which is your link profile) that points to your specific website. From then on, the algorithm is employed which then establishes your rankings.
As mentioned earlier, it is important that your website is not just credible, but that your link profile shall be just as credible.
For example, if you are using too much of anchor texts that partially or exactly match particular keywords in search queries, you make it seem obvious for search engines that you are just trying to rank for that particular keyword.
So, what then makes a good link profile? It is important that the link profile is as natural as possible. It is important that they do not only look natural but they themselves should be natural.
A natural link profile should satisfy the following:
The websites that point to your site should have an established authority or credibility for the content that they share.
It is useful that the content of your website are also relevant to the websites that refer you.
Your links that should points out to where they are intended unlike misleading, spam sites or links
Most importantly, the anchor texts you employ should be as diverse as possible.
Some Types of Anchor Text to Use:
Branded (Variations)

Examples: Majestic Warrior, MajesticWarrior, (Majestic Warrior), Majestic Warrior Marketing, Majestic Warrior Media, Majestic Warrior Digital, majesticwarriormarketing, majesticwarriormedia, majesticwarriordigital, MW Marketing, MW Media etc, Shannon Adams, Majestic Warrior – Shannon Adams, Shannon Adams

Naked URL (Variations)
Generic

Examples: click here, company, website, this website, this blog, our website, expert website, visit website, check out this website, check out the blog, visit the blog, visit this page, why this company, check out this company etc.

No Anchor Text

Example: no actual text hyperlink

Image

Example: links from an image to target page

Branded with Keyword Phrase
URL with Keyword Phrase
Generic with Keyword Phrase

Examples: click here for seo services, visit our webs design here, check out our internet marketing services here

LSI Keyword Phrases

Examples: website optimization, optimization of your website, mobile website optimization, optimize your websites for search engines etc..

Branded with LSI

Examples: Majestic Warrior optimization of your website, majestic warrior's website optimization, majestic warrior's website design

Sentences with Target Keywords Included

Example: How to Properly do SEO and make your company stand out!

Exact Match Keyword Phrase

Examples: search engine optimization, website design, local seo, SEO, internet marketing services, digital marketing agency etc..
Notice how we have exact match keyword phrases as last. In today's SEO environment you want to look as natural as possible and exact match keyword phrases are not natural. You want to use these types of anchor text on your most powerful links from niche related websites. You also want to avoid areas of syndication of exact match anchor text. Syndication is a great tool, but in this case can do a lot of harm when you are using exact match anchor text for your backlinks.
Diversifying Your Link Profile
To emphasize the last point, a diverse link profile suggests that you are not simply trying to rank for your profile but it is that many websites are actually vouching for you because of your content.
This is then where the use of branded links comes into play.
As mentioned, branded links make it easier for you to target SEO. Thus, these should also have a good share on your anchor text percentage.
One of the ways to diversify your link profile is to use branded links with keywords. As SEO analysts would recommend, 35% to 90% of your link profile should at least tell something about your brand.
Diversifying your links can also mean where you get the links from and link sources. We will discuss this a lot more in depth on another post. 
Anchor Text Percentages to Follow for Your Home Page: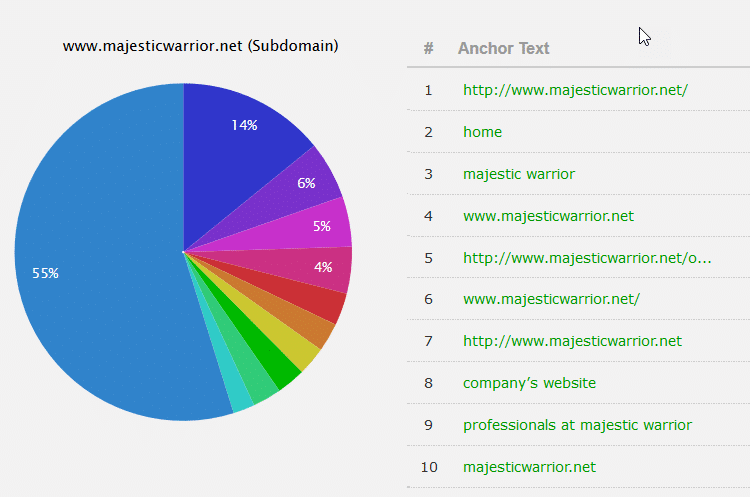 Branded Variation Anchor Text – 60-75%
Naked Link Variations – 20-25%%
Generic – 5-10%
LSI/Partial Match – Less Than 3%
Exact Match Anchors – Less than 2%
Also Remember Keyword Density for Each Page: (Helps avoid over optimization)
1 Word Phrases Less than 3%
2 Word Phrases Less than 2%
3 Word Phrases Less than 1%
This is on a page by page basis, Google does not rank websites, it ranks web pages. Each page should have this type of formula.
In conclusion, the use of branded keywords and branded backlinks are both essential in increasing your search visibility in different search engines. Branded keywords are specifically important because it can easily point out to your brand name. You can utilize those for the backlinks that you create which is also one of the important indicators for search rankings.
The most important key is to balance the use of different types of backlinks. You do not under-optimize or else you may just flank in the rankings as much as you do not over-optimize that you may be flagged by Google for penalties.