Regardless of what some SEO "experts" might say, backlinks are still one of the most important factors for a website's search engine optimization. This does not mean that you can get away with spamming a page with links and keyword anchor texts. Sure, your website would have ranked at the top in Google before 2012. But, with the implementation of the Panda and Penguin updates to Google's search algorithm, unnatural links to your website will not help your website.
As of Penguin 4, (Released in September 2017) unnatural links are now being completely ignored by Google. They do not do anything to improve your search rankings. Backlinks are like votes for your website and are designed to help funnel traffic from another website to your site in order to learn more about your products and services. Google saw it fit to design their latest algorithm to evaluate backlinks in terms of these characteristics of what the algorithm determines as a quality backlink:
Activity
Relevance
Authority
Trustworthiness
For you as a website owner or content creator, this means that you must choose referring sites and pages that are relevant to your page or site and create surrounding content relevant to the link. Site trustworthiness can be achieved by having trusted sites like Wikipedia, Huffington Post, and other established and well-known websites linking to your site. In other words, to make backlinks work for your website, you need to strategically plan these links as well as your content with your audience's needs and preferences in mind.
Below are some ways to build, earn and get backlinks that can impact your rankings and traffic for your website. Keep in mind these several things when building backlinks vs earning links.
Activity, Relevance, Trust & Authority
Don't overdue building the same types of backlinks, keep it in moderation.
Diversify your backlink portfolio with many different types of backlinks.
Keep in mind anchor text ratios for your home page vs an internal page. Your home page is about building your brand and trust with Google, an internal page has more forgiveness and you can use a little more keyword anchor texts that target the page. Don't use the same phrase/phrases over and over again. You need to vary this and use LSI(Latent Semantic Indexing) keywords.

About 40% of the links being built to an internal page should be branded links, naked URL links and variations of both
About 5-10% should be generic backlinks
About 10-15% should be a mix of branded with mixed keyword phrases that are targeting that page
About 10% should be a mix of mixed keyword phrases with generic anchor text
About 10-15% percent should be phrase match keywords, mixed with variations and LSI, including the meta title tag
About 10-15% should be exact match keywords
Make everything look natural – You can read more about our Branded Links and Anchor Text percentages to follow here.
Press Releases
Press releases were originally used to inform people something of newsworthy. For businesses, this could be a new product or service to be introduced to the market, or a new business venture they would undertake. For an individual or celebrities, a press release could be used to announce a new contract for a project or to release a statement on some pressing issue.
Press releases if used properly can be very powerful and help your website rankings if used properly. In previous years press releases were used to game Google by using rich anchor text keyword phrases to help boost up a page. Google learned how the manipulation was being used and started to penalize websites for using keyword rich exact match anchor text in the press release. So you want to use Brand and URL anchor texts in your press releases primarily.
Syndication Backlinks via a Branded Network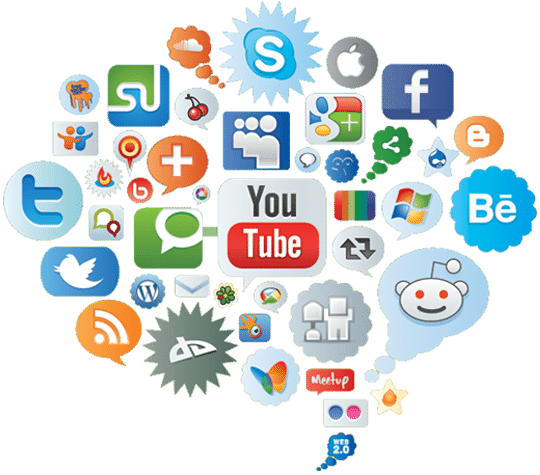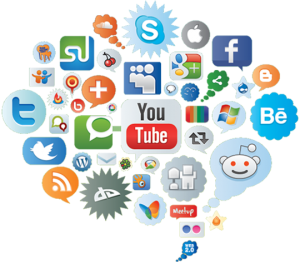 Content syndication if used properly can be very strong and help your SEO efforts. The key phrase in that sentence is "if used properly". A press release gets syndicated hundreds of times from other press release sites and this is a common practice. Content curation is also a form of content syndication. Content curation is the art of taking bits and pieces of an article/press release/blog post, adding your own thoughts to the article and sending it out to your viewers. The Huffington Post does a lot of content curation. You need to make sure that you are properly citing the source of where the content came from. If you use content you wrote for other websites to promote relevant content or pages on your website, you gain relevant backlinks that actually give readers a chance to get to know you through your website.
With content in a syndicated branded network, this effect is compounded as you're indirectly advertised as an authority to the network's readers. This gives your personal brand and website credibility to readers of the branded network. Furthermore, you have a chance to gain a share of the visitor traffic that they have as they can simply click a link that was provided in the syndicated content.
High Quality Guest Posts
Guest posting or blogging for a bigger website is a good way of gaining exposure and credibility for your brand or website. Aside from creating awareness among the visitors of the bigger website, you are also improving the search engine ranking of your website. But, keep in mind that the rules on link and content relevance still apply.
The anchor text and links you use for backlinks should be naturally relevant to the content you write or, at least, the content surrounding it. You should also limit these links to two or three links in a guest post. Avoid linking to the same page on your website and try to link to different relevant pages that apply to your website, authority website or a branded property. You also want to avoid keyword stuffing the guest post with your keyword phrase that you are targeting. This is a common rule of keyword density and this rule always applies when writing quality content. This is not helpful to the readers of where you are getting the guest post on, to Google or to your readers and may even get rejected by the guest post website.
High Quality Directories
Although it does not have the same effect on search rankings like before, you can still use directories to gain referral traffic for your website. Similar in use to the thick and heavy phone directories that you know, you can use directories to have your website listed so that people who are looking for what you offer have a chance at visiting your website.
Moreover, if you choose the right directory, this could help you gain indirect search engine optimization and help you with your Google My Business Optimization. Search engine algorithms give certain directories a good search ranking because these directories have editors to ensure the quality and credibility of the information being submitted to them. Even with the difficulties to get your site listed, it is a worthwhile investment as you can benefit from the good search ranking of these trusted high quality directories. Some good directories/citations to reference this are:
Angies List
Niche Related Directories
Directories and Citation Sites can sometimes be overlapping types of websites.
Citation Sites
A citation is an online mention of your business' name, address, and phone number. It could be unstructured and partial mentions, like those found in news articles, blog posts, press releases, and question and answer sites; or structured mentions, like a directory listing, forum signature, and profile pages. Either way, search engines use citations to evaluate your business' online authority. Unlike the different variety of links that you use for SEO, these do not require a link to your website. All it needs is for the information to exactly match the ones found on your website and Google My Business page. Then, Google evaluates how well the information you've given matches the different citations to grade the reliability of your website and related content.
Since Google ranks websites according to the reliability of their content, having consistent information among different websites makes it more likely for that information to be ranked higher in the search results. Aside from search result rankings, people are more likely to find you online as the information available is consistent and would direct them in the right way to find you. As much as possible you want to structure your citation exactly as it appears on your Google My Business page. So for example:
Majestic Warrior
18631 N 19th Ave #158
Phoenix, AZ 85027
(888) 717-6864
EDU Backlinks via a Scholarship
Google gives EDU domains a higher search ranking because of the requirements in getting such a domain, the age of the website, and the numerous backlinks directed to these websites. Your website can take advantage of their authority by having websites of educational institutions backlink towards your website. This can be done by offering a scholarship and reaching out to these institutions to make them aware of your scholarship. If they decide to add your scholarship program to their website, they will generally add a backlink pointing towards the scholarship page on your website so their readers can learn more about it. You want to reach out to many of the EDU sites where your scholarship can impact their students in order to get the most traction possible for your scholarship program. These backlinks can be very powerful for your offpage optimization efforts when used correctly. You also need to make sure you have a way for people to submit/apply for the scholarship with some requirements. You also will need to remember that you need to have the funds to fulfil the scholarship being offered.
Social Media Backlinks

Social media shares, comments, or likes currently do not have any bearing on search results ranking in Google. However, social media sites can create referral links towards your website. The reaction of those who come across your content can also serve as a gauge for you on how to improve your site's content. Also, with people sharing your content, your brand can gain better brand awareness and people who see your website in their search results are more likely to click your link.
Although social media does not improve your site's website ranking directly, your personal profile with your website's naked URL or website brand would still be relevant and be given higher rankings by the search engines. You could also create social media accounts for your website as the way for you to engage and drive visitors toward your website. This way, even though your links present in social media posts and shares do not count towards search result rankings, you can still promote your website and brand at no cost to an audience looking for useful or entertaining content. One statement we always portray is that Google does not love you until everyone else does. The increase in rankings you get from Social Media is an indirect increase from social sharing and the traffic that can flow through from Social Media to your website.
Video Backlinks
Aside from the number and quality of backlinks referring your website, Google also considers the diversity of where these backlinks are coming from. Video is one way of generating this diversity on your array of backlinks. And, one of the easiest and most affordable ways to do this is through YouTube. Other than creating your own videos in YouTube, you can comment on videos with links to your relevant content and this would count for your website's relevant backlinks.
In relation to content creation, you can post videos to complement the content that you have in your website. You can create a community that can receive your information in a more personal manner as videos can create the impression as if the speaker is speaking with your viewer face-to-face. If you're not willing to invest that much in content, you can have the written content in your website presented in PowerPoint format and record it on-screen with your voiceover. Regardless of how you want to go about in creating content, you can gain video backlinks to your website. When you add a video to YouTube or Vimeo, you want to make sure the video is optimized and the description is also optimized. Another great tip is to create playlists inside your YouTube channel that you can add videos to.
Infographics
You can deliver content in a visual format that can easily be understood through infographics. With its use of attractive art, visual aids, and color combinations, it catches people's attention that eventually prompts them to read the content. If they like what they've read, they can share it in their social media networks and the infographic can easily gain the attention of their friends or followers.
To make your infographics serve as backlinks, an embed code unique to your website is required for it to be shared. Aside from making sure that it links backs to your website, this prevents other people from stealing and reaping the benefits of your image. An embed code can be manually done by editing your html file or through an embed code generator.
Niche Related Backlinks
Your website would eventually get links that you have no effort or influence in its build-up or creation. These links come from other websites as they use your content as reference and link to your relevant pages for their readers to get more information about it. The key to getting this type of backlink is continuous and consistent posting of quality content in the long-term.
But, if your website is targeting a small niche, other websites like yours are more likely to be a competitor. These competitors would naturally choose not to help their competitors to build their brand and website search ranking. To gain niche related backlinks in this case, you can directly contact websites that carry related content to your website and request adding links in their page towards your website.
PDF Backlinks
If you create a great blog post, you can then turn that post into a PDF and add it to PDF sharing websites. In the PDF you can have images and hyperlinks pointing back to your website. This is another way to get diversity in your backlink building efforts. Although this is a PDF, it is also part of effective content syndication.
Forum Posting
When it comes to forum posting you can get a backlink to your website from your profile. You want to make sure you are using these properly and are primarily from niche related websites. Remember you want to show activity on the forum and your profile in order to get the proper effect you are looking for. In the past, this was a way to get many, many spammy links pointing to your website from all kinds of forum websites. At one point this practice was an effective way to increase your website rankings, but it is not the same as it once was. By showing activity and engagement on the forum, you can gain quality traffic from people that want to learn more about you or your products and services you are offering.
Blog Commenting
Blog commenting is another practice that has lost its luster and is no longer an effective form of website optimization in large quantities. You need to remember to keep everything in moderation and diversify. Blog comments can still impact your website rankings in a few ways. You need to focus on industry related blog comments and write an informative blog comment to give potential readers a reason to visit your website. You can gain website traffic from a well written comment on a related article/post. You also are getting a no follow backlink from a niche related website.
PBN's If You Choose To Use These
A private blog network (or PBN) is a set of domains owned by one entity (business or individuals). Commonly, this is made up of expired domains that used to produce regular content. A PBN uses credibility Google assigns on these websites due to the age of these domains. Since the owners of the PBN can control the content of these domains, these websites can be used to provide backlinks to drive traffic towards their main website (or the money website). With backlinks from these credible sites, Google increases the search ranking of the money website and, consequently, improves its online traffic. There is an art and science to using PBN's effectively to ensure your website gets the ranking boost you desire and protect your money site at the same time.
If you write quality content and use backlinks for people and not search engines, you can create backlinks for your website that would be effective no matter how many updates to the algorithm there may be.
By applying some of these backlink building types, you can improve the search ranking of your website. By creating a good user experience, quality content and natural links you can achieve – an optimal user experience and higher search engine rankings.